LTC1100是Precision, Zero-Drift Instrumentation Amplifier
LTC1100 - Precision, Zero-Drift Instrumentation Amplifier
LTC1100 - Precision, Zero-Drift Instrumentation Amplifier - Linear Technology(凌力尔特)
功能描述
The LTC?1100 is a high precision instrumentation amplifier using zero-drift techniques to achieve outstanding DC performance. The input DC offset is typically 1μV while the DC offset drift is typically 5nV/°C; a very low bias current of 65pA is also achieved.
The LTC1100 is self-contained; that is, it achieves a differential gain of 100 without any external gain setting resistor or trim pot. The gain linearity is 20ppm and the gain drift is 4ppm/°C. The LTC1100 operates from a single 5V supply up to ?8V. The output typically swings 300mV from its power supply rails with a 10k load.
An optional external capacitor can be added from Pin 7 to Pin 8 to tailor the device?s 18kHz bandwidth and to eliminate any unwanted noise pickup.
The LTC1100 is also offered in a 16-pin surface mount package with selectable gains of 10 or 100.
The LTC1100 is manufactured using Linear Technology's enhanced LTCMOSsilicon gate process.
特点
Offset Voltage: 10µV Max
Offset Voltage Drift: 100nV/°C Max
Bias Current: 65pA Max
Offset Current: 65pA Max
Gain Nonlinearity: 20ppm Max
Gain Error: ±0.075% Max
CMRR: 90dB
0.1Hz to 10Hz Noise: 1.9μVP-P
Single 5V Supply Operation
8-Pin MiniDIP
应用
Thermocouple Amplifiers
Strain Gauge Amplifiers
Differential to Single-Ended Converters
以下列出了不同封装及包装形式的具体型号,并标出了直接在linear官网上订货的价格(美元)
| 器件型号 | 封装 | 温度 | 价格 (以 1 ~ 99 片为批量) | 价格 (以 1000 片为批量) |
| --- | --- | --- | --- | --- |
| LTC1100CN8 | N-8 | C | $7.50 | $6.15 |
| LTC1100CN8#PBF | N-8 | C | $7.50 | $6.15 |
| LTC1100CSW | SW-16 | C | $8.75 | $7.10 |
| LTC1100CSW#PBF | SW-16 | C | $8.75 | $7.10 |
| LTC1100CSW#TR | SW-16 | C | | $7.16 |
| LTC1100CSW#TRPBF | SW-16 | C | | $7.16 |
下面可能是您感兴趣的Linear Technology(凌力尔特)元器件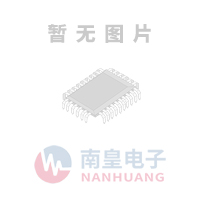 16-SO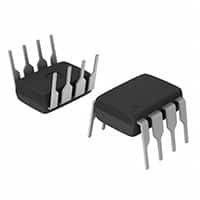 8-PDIP
16-SO
8-PDIP
16-SO
16-SO

Linear公司产品现货专家,订购凌力尔特公司产品不限最低起订量,Linear(凌力尔特)产品大陆现货即时发货,香港库存3-5天发货,海外库存7-10天发货
寻找全球Linear代理商现货货源-Linear公司电子元件在线订购