LTC1854是8-Channel, ±10V Input 12-Bit, 100ksps ADC Converter with Shutdown
LTC1854 - 8-Channel, ±10V Input 12-Bit, 100ksps ADC Converter with Shutdown
LTC1854 - 8-Channel, ±10V Input 12-Bit, 100ksps ADC Converter with Shutdown - Linear Technology(凌力尔特)
功能描述
The LTC1854/LTC1855 are 8-channel, low power, 12-/14-bit, 100ksps, analog-to-digital converters (ADCs). These ADCs operate from a single 5V supply and the 8-channel multiplexer can be programmed for singleended inputs or pairs of differential inputs or combinations of both. In addition, all channels are fault protected to ±30V. A fault condition on any channel will not affect the conversion result of the selected channel.
An onboard precision reference minimize external components. The low 40mW power dissipation is made even more attractive with two user selectable power shutdown modes. DC specifications include, ±1.5LSB INL for the LTC1855 and ±1LSB for the LTC1854.
The internal clock is trimmed for 5µs maximum conversion time and the sampling rate is guaranteed at 100ksps. A separate convert start input and data ready signal (BUSY) ease connections to FIFOs, DSPs and microprocessors.
特点
Single 5V Supply
Sample Rate: 100ksps
8-Channel Multiplexer with ±30V Protection
±10V Bipolar Input RangeSingle Ended or Differential
±1.5LSB INL for the LTC1855, ±1LSB INL for the LTC1854
No Missing Codes Over Temperature
Power Dissipation: 40mW (Typ)
SPI/MICROWIRETM Compatible Serial I/O
Power Shutdown: Nap and Sleep
SINAD: 83dB (Typ) for the LTC1855
Operates with Internal or External Reference
Internal Synchronized Clock
Available in a 28-Pin SSOP Package
应用
Industrial Process Control
Multiplexed Data Acquisition Systems
High Speed Data Acquisition for PCs
Digital Signal Processing
以下列出了不同封装及包装形式的具体型号,并标出了直接在linear官网上订货的价格(美元)
| 器件型号 | 封装 | 温度 | 价格 (以 1 ~ 99 片为批量) | 价格 (以 1000 片为批量) |
| --- | --- | --- | --- | --- |
| LTC1854CG | SSOP-28 | C | $8.20 | $5.60 |
| LTC1854CG#PBF | SSOP-28 | C | $8.20 | $5.60 |
| LTC1854CG#TR | SSOP-28 | C | | $5.66 |
| LTC1854CG#TRPBF | SSOP-28 | C | | $5.66 |
| LTC1854IG | SSOP-28 | I | $9.84 | $6.72 |
| LTC1854IG#PBF | SSOP-28 | I | $9.84 | $6.72 |
| LTC1854IG#TR | SSOP-28 | I | | $6.78 |
| LTC1854IG#TRPBF | SSOP-28 | I | | $6.78 |
下面可能是您感兴趣的Linear Technology(凌力尔特)元器件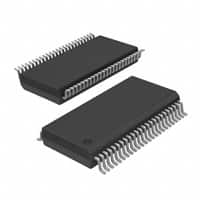 48-TSSOP
通用型 SAR ADC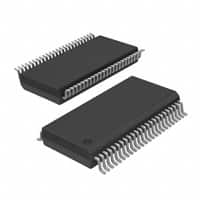 48-TSSOP
28-SSOP
28-SSOP
28-SSOP

Linear公司产品现货专家,订购凌力尔特公司产品不限最低起订量,Linear(凌力尔特)产品大陆现货即时发货,香港库存3-5天发货,海外库存7-10天发货
寻找全球Linear代理商现货货源-Linear公司电子元件在线订购